Local is Awesome. Rolling back prices via off-shoring U.S. jobs and importing cheap crap from China? Not so much. We strongly encourage our customers to support small / local businesses and where possible those that make products here at home. The following are some of those local businesses which we recommend without reservation. Home town. Good people. Great service.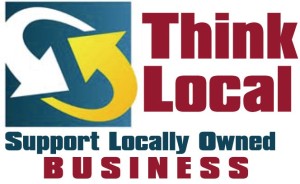 Local Businesses we Recommend
Misc Services
Two Hearts Weddings. Need event planning / wedding coordination? Doesn't matter if you're just hosting a small gathering in your home or something larger. Call Jenny – she is awesome !!! (she's also my wife)
The Little Studio. Miss Jessica is great with kids and we trust her with all 6 of ours when it comes to dance instruction.
The Well Watered Garden. Need a massage? These folks are awesome.
Household
Soren's Lawn Care. As noted in our FAQ, we don't do chemical application/fertilization, but we highly recommend Sam for those services.
Ga-Ter Air Conditioning. Gary and Jacob know HVAC and they provide excellent service.
Matt's Pool Service We've used them nearly 20 years. knowledge second to none.
Buzz Davis Pools – 15 years after he built my pool, Buzz came out and delivered the original blueprints at no charge same day when we were looking at some remodeling. Service? Beat that.
Mastercraft Decking Brian installed our Chattahoochee over deteriorating Sundeck and it's gorgeous.
All Quality Products A great alternative to the "big box "stores for all things lumber, etc
Equipment and such
Amp Trailers. Excellent and well-built right here in DeLand.
Triple D Equipment. Top of the line and commercial-grade. For home owners who want the best, this is your ticket over the consumer junk at the "big box" stores.
Volusia Rental We've rented tile saws, chippers, and even a concrete saw. Reasonable rates and knowledgeable folks.
Deland Metal Craft We can't all have a forge in our back yard… Have had these folks make and repair several items. Very reasonable!
Automotive
Littlefield Autobody We have have had work done by them over the years and their quality and workmanship speaks for itself.
RC Hill Mitsubishi R.C. and Mimi are great people and very involved in the community. While we've never bought a car here, we've referred people and all have said it was the best car buying experience they've had.
Food
Oudom's Thai and Sushi – Great ethnic food. The Tom Kha Gai is a personal favorite.
Rodeo Whip Ice cream, floats and milk shakes the way they're mean to be. Hard-dipped shakes? totally worth it!!!
Q? Whether you're looking for dine-in, take-out, or catering services, you can't go wrong with either: