We are the premiere DeLand outdoor services company.
Ridgway and Sons offers outdoor services that keep your home beautiful where by increasing curb appeal and your home's overall value. We offer flexibility and promise no ruts, no scalping, and no heavy equipment to damage your turf. Our services include the following:
Mowing – we use commercial push mowers exclusively to protect your lawn (no heavy equipment and thus no ruts, no scalping)
Trimming and Edging – it's a fine line 🙂
Spring/Fall Cleanups – Oaks? Drake Elms? Pines? dropping leaves everywhere. We've got you covered.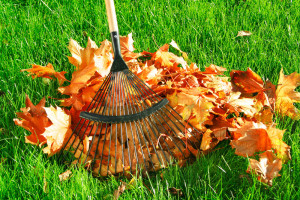 Shrub Trimming – from small shrub around the house to large hedges along your property lines, we keep them manicured.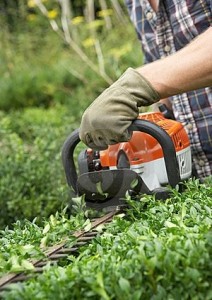 Weeding – weeds are about as certain as death and taxes. Honestly, we hate them as much as you do.
Mulching and Minor Landscaping – While major excavation is a non-starter, we are happy to handle the typical small jobs you might not want to.
Minor Sprinkler Repair – broken heads/etc, we've gotten pretty good at this. As for prevention, request family and friends visiting your home avoid parking on your lawn. Unfortunately, we're very experienced with this.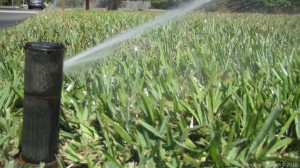 Gutter Cleaning – downspouts can clog quickly if you don't keep up with this. Water not only can back up in the gutters and overflow, but it can seep into the fascia boards and quickly rot either behind the drip edge or along the nails securing the gutters.
Pressure Washing (horizontal masonry surfaces only including : driveways, sidewalks, etc). We're not sure why anyone would pressure wash an asphalt roof, but we're not willing to try it on our house, much less yours.
Call us today for a free estimate on any of the above outdoor services.
Demand Better. Call Us.
(386)626-1403